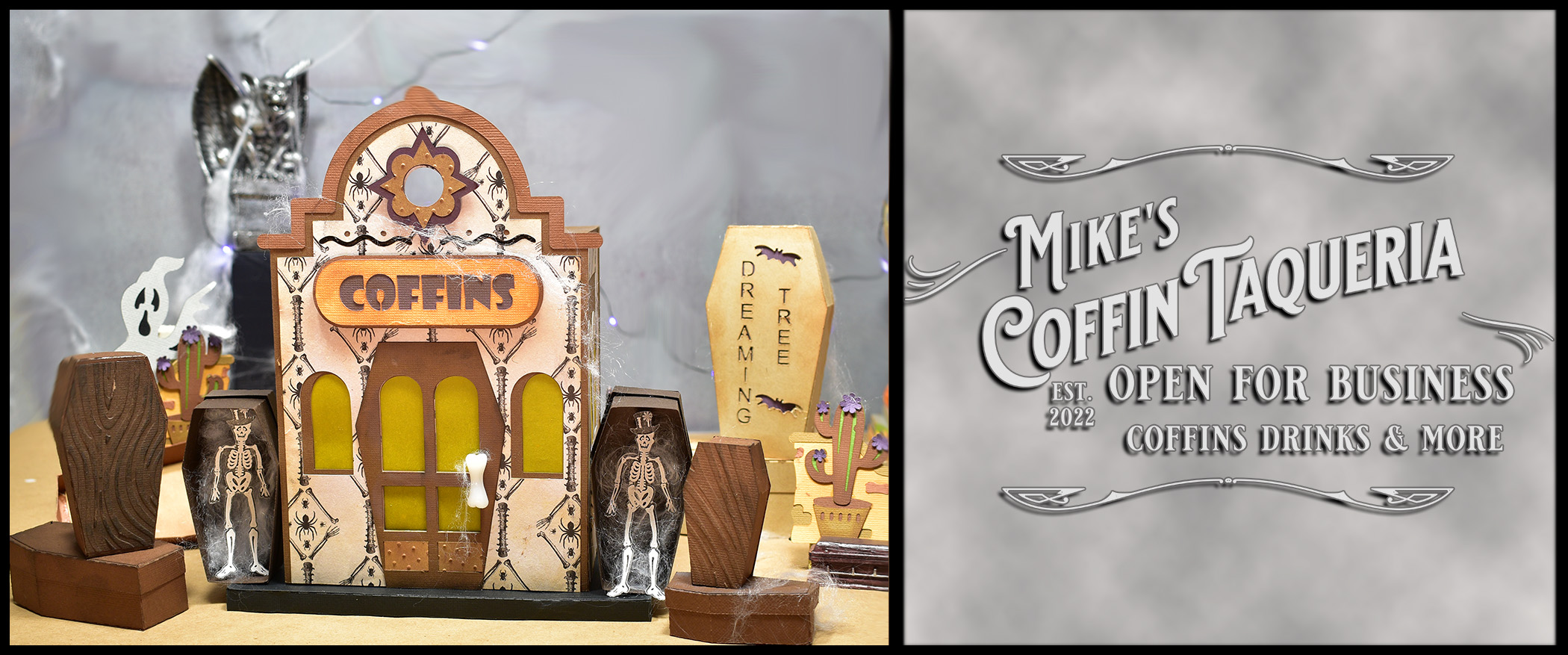 Here is another fun Halloween-inspired idea I created using the Taqueria SVG from our Lunch Lane SVG Bundle. I had a blast putting this together and the ghouls and skeletons are grateful for a new local hang out where they can purchase coffins, drinks and more. It's perfect for anyone wanting to add to their Halloween village displays.
I kept the Taqueria the actual size and only changed the door shape to reflect a coffin and updated the sign to "Coffins", using Sure Cuts A Lot 5. For the coffin door, I used the top coffin lid and transfered the windows from the original door to the new coffin door. To do that, I used the Break Apart feature to isolate the windows in Sure Cuts A Lot 5 and then placed them on the coffin door. I'll include more on this process in the video below. Beyond the minor customizations, the rest of the assembly follows the official assembly video located on the Taqueria's product page.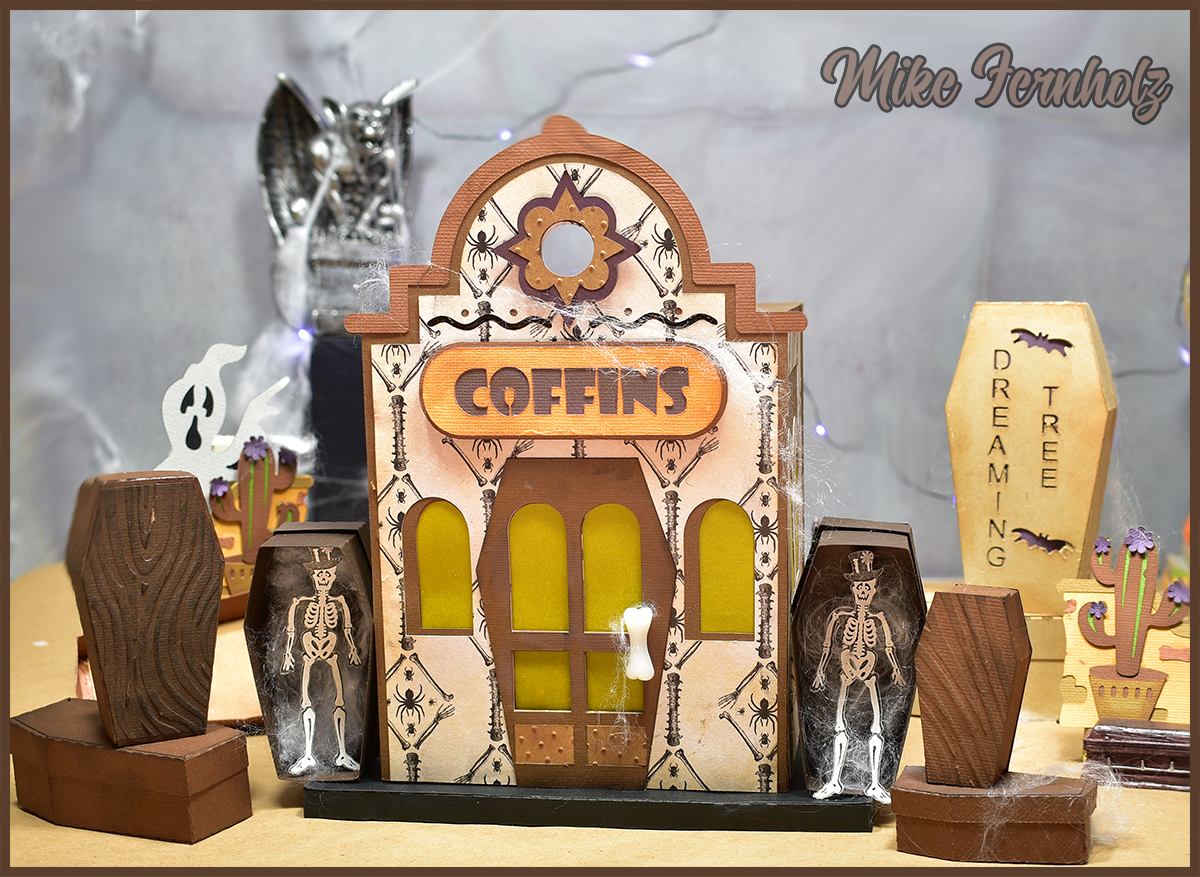 Coffins
I created a total of seven coffins. The two on the left are 75% of the original size, the ones in the middle that are housing my Jointed Skelton Twins were made at 50% of the original size, and the two on the right were 25%. The coffin with the Dreaming Tree caption (back right) was made at the original size. I added the caption using Sure Cuts A Lot and a basic system font. I added additional interest to some of the coffins by running the top panels through my embossing machine with a woodgrain texture and finished them off with a bit of black ink.
Jolly Jointed Skeleton Twins
For the skeletons, I reduced them to 10% of the original size, which made them about 1" tall. I was originally going to piece them together, but decided they were just too tiny for me to work with. I went back into Sure Cuts A Lot 5, I separated the pieces using the Break Apart feature and then re-assembled them to create a print to cut for use with my Cricut. That process is shown in the video below!
Hope you all enjoy this Halloween scene and are inspired to create your own! I know many people who create Halloween villages and I'm looking forward to seeing what you all do with not only this, but other Dreaming Tree projects! ~Mike