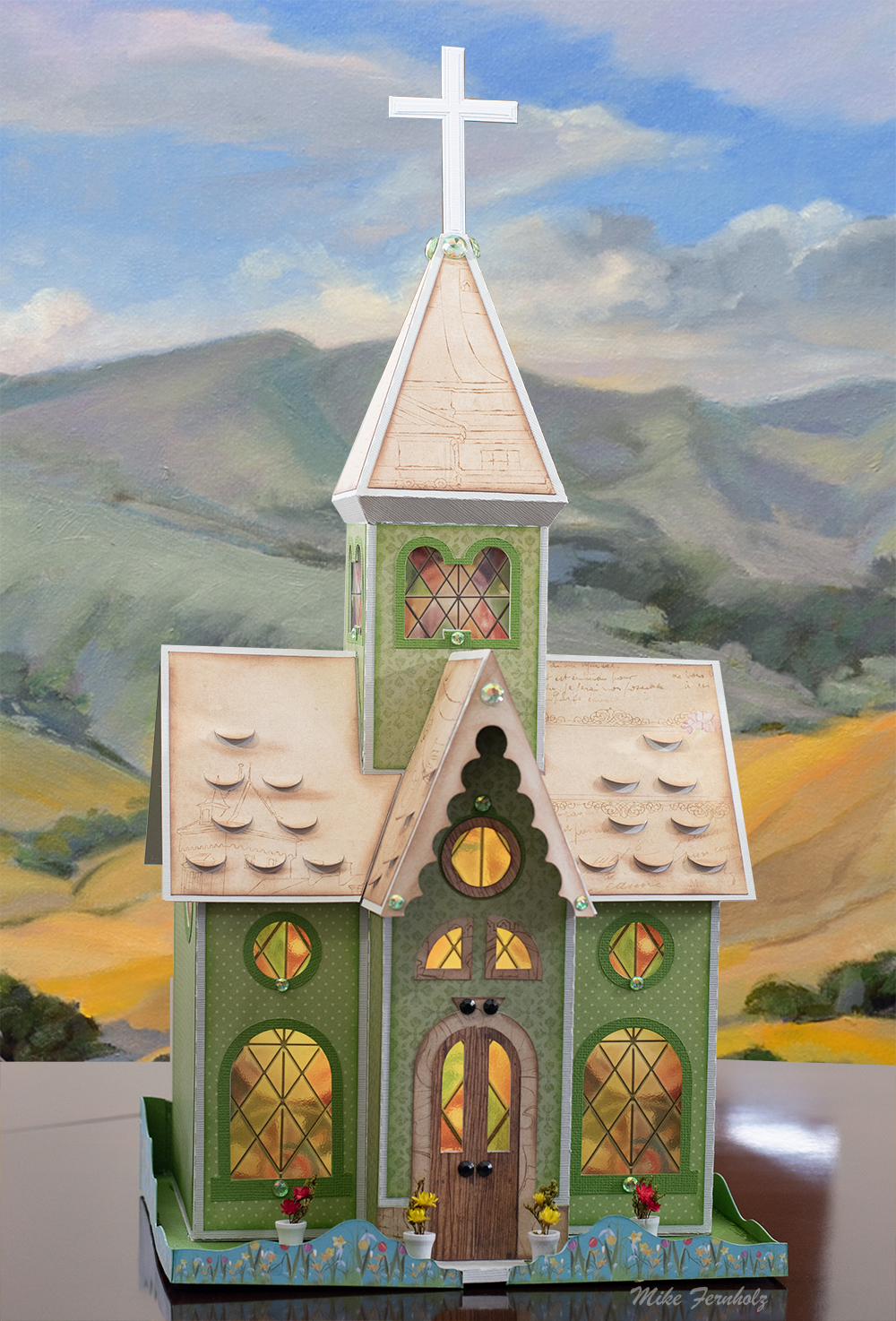 When we released the Village Church, from the White Christmas Bundle last Christmas, I knew I was going to be making this into a church ready for Easter or Spring.

I wanted to have some stained glass windows, so the first thing I did was create some stained glass printables that we are making available to you for FREE. This can be printed on your home color printer using printable vellum, and cut by hand.
DOWNLOAD NOW
After I made the stained glass, I realized I needed to open up the windows so you could see the pretty glass a little better. For the top windows, I simply erased the centers using Sure Cuts A Lot's standard (square) eraser tool. I also used the eraser tool (circular option) to erase the centers of the circular windows. For the bottom windows I needed to do a little more altering so created a video that you can find below.
To give this piece a spring feel, I omitted the snowy base and created this floral print instead. This piece is too large to print and cut with a Cricut so I'd recommend hand cutting it.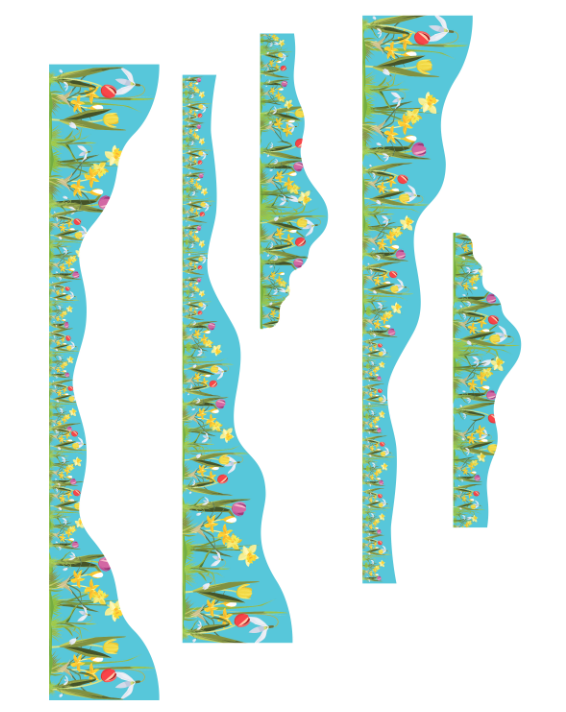 DOWNLOAD NOW
Finally, I wanted to adorn the steeple with a cross so I created one using basic shapes and Sure Cuts A Lot's shadow layer effect. I've included a tutorial for this as well!
Hope you all enjoy! Below you will find the links to the printables as well as the supplies I used. ~Mike